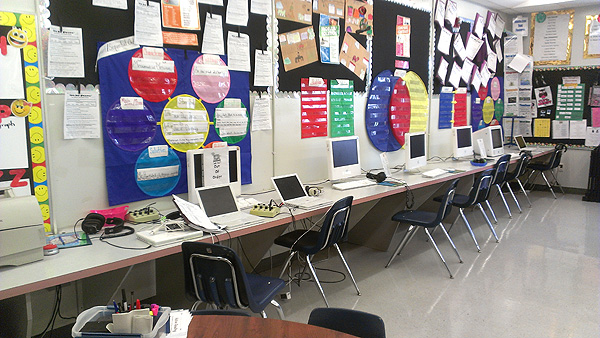 The Gurian Foundation supports and provides funding to the Gurian Institute and other similar organizations that deliver gender-specific and gender equal training and coaching to schools and communities that cannot otherwise afford these services.
Since 1996, the Gurian Institute team has tracked the increase in parent, teacher, and community need for assistance with understanding and working with boys and girls. The Gurian Institute Training Division has further proven the usefulness of a gender-specific approach to human development. In partnership with communities and schools at risk, the Institute has applied strategies and systemic change models that improve the lives of children in disadvantages schools and communities. The Institute has trained more than 60,000 teachers in more than 2,000 schools.
Donations of any size are welcome. To donate, please click the Donate button at the top of this page. If you wish, please feel free to write an email to us regarding how you would like the donation to be spent. We look forward to having that conversation with you.
General donations of between $1.00 and $5,000 will be used to provide scholarships for teachers to attend professional development and bring full day Boys and Girls Learn Differently training to a struggling school. Larger donations or grants are needed to effect systemic change models in schools (systemic change models that include more than a one day training).
Whatever and however you can donate, please feel free to email info@gurianfoundation.org and let us know your needs and hopes for your donation. One of our board members will respond personally.
To read Success data, please click here.
To learn more about Professional Development programs, click here.
Our Board:
Dr. Michael Gurian, President; Author of Boys and Girls Learn Differently
Gail Reid-Gurian, MA, Vice-President; Therapist, Inland Psychiatry and Psychology
Robert Cole, CPA, Treasurer; Controller, the KXLY Group
Susan Amstadter, Esq., Secretary; Murphy Bantz and Bury, Law Offices
Pamela Brown, MA, Member; Director of Counseling Services
Our Advisory Board
Michael Herzog, Ph.D., Gonzaga University, Professor Emeritus
Lloyd Halpern, M.D., Providence Medical Center
Gene Dire, M.S. Associate Director, Catholic Charities
Jerri Shepard, Ph.D., Professor of Education, Gonzaga University
JoAnn Deak, Ph.D., Consultant, the Deak Group, Author of How Girls Thrive and Girls Will Be Girls